Machined Components
Specialists in precision micro components dalau™ typically produces components for the electronics, telecommunications, aerospace and medical industries.
We produce over 100 million PTFE dalcon™ and other plastic machined components a year.
The Micro 8 turning centre from Tornos acquired by dalau™ is the first to be installed in the UK and is capable of machining extremely small parts to very tight tolerances. This tight tolerance capability has been perfected by Tornos over decades of manufacture for the watchmaking and medical industries. All turning centres reviewed were incapable of meeting such demands; however the Micro 8 with its ability to machine to a 1 micron tolerance has little difficulty meeting the needs of dalau™.
Naturally, to meet such tolerances, the machine shop at dalau™ is a temperature-controlled environment, as PTFE dalcon™ machined components are subject to expansion at elevated temperatures making it difficult to hold tolerances in the realm of +0.015mm. "Many subcontract machinists will not touch PTFE dalcon™, but with the help of the Tornos machines we have gained the experience to make us a leader in our field. The reliability of the Tornos machines is first class, which is exactly what we require for rapid throughput parts," says Rajen Panchal – Quality Systems Manager for dalau™.
Commenting upon the ability of the Micro 8 to meet the tight tolerances, Mr. Rajen Panchal continues: "The tooling on the Micro 8 is positioned very closely to the workpiece and it results in the tools travelling a shorter distance to the part. This reduced tool travel increases rigidity and most importantly takes away any potential deviation in cutting tool accuracy".
Play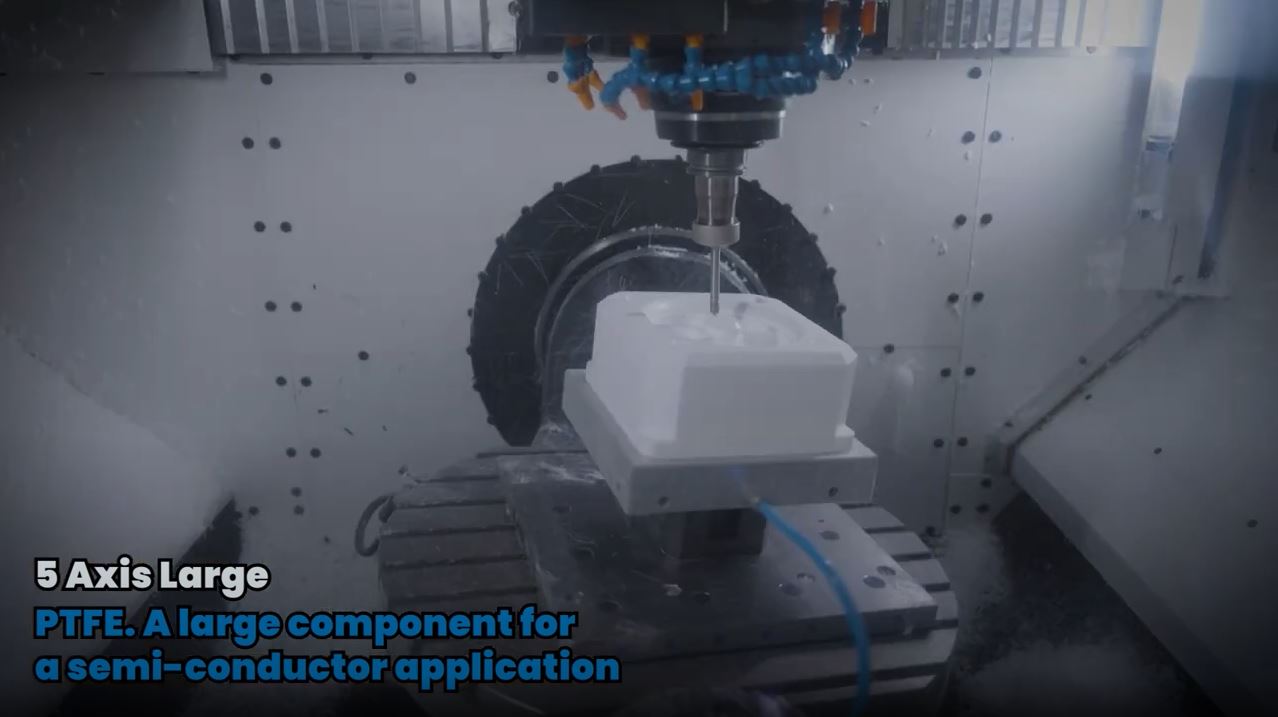 The close positioning of the cutting tools and drills not only improves accuracy and rigidity but also enhances surface finish and tool life.
"As a general rule of thumb, straightforward single operation components are loaded to the cam-driven autos, while anything more complex, perhaps involving PCD drilling, milling or second operations of any kind, will be put on the Deco CNCs to come off complete. However, a recent customer order has been taking precision to a new level and this called for new technology," explains Mr. Rajen Panchal.
Quality is a key issue at dalau™ and the company has developed its own SPC system as part of its TQM system that is linked to the CNC control of the Tornos machines. The innovative system allows operators at the BS EN ISO 9001:2015 and AS 9100:2018, Rev D accredited company to monitor every dimension and characteristic on every drawing in real time.
Quick Quote