Wafer Carriers
Wafer carriers are designed to hold silicon wafers safely and securely in a controlled environment.
Here at Dalau we have developed a unique approach to product design.  It enables you to design the process carrier that suits both new and existing products, whilst still using your existing process equipment.
It also allows you to select the capacity you wish to process, whilst maximising chemical saturation and flushing to the silicon wafer or substrate.
Custom Designed Wafer Carriers
Custom Designed Mask Carriers
Custom Designed Process Carriers (click on image the download catalogue)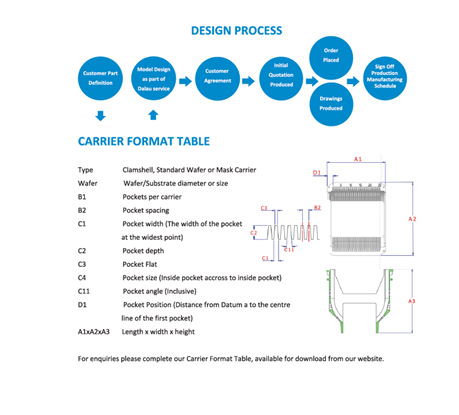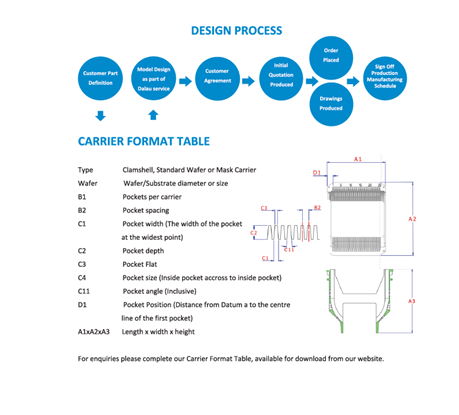 Reinforced Wafer Carriers
We design and manufacture reinforced wafer carriers.  Our unique insert material allows a higher operating temperature range than standard carbon inserts.
We also have CAD (Computer Aided Design) and advanced Computer Numerically Controlled machining capabilities for producing custom, hi and low Profile wafer, mask and substrate carriers to exact specifications. Carriers are machined as a single piece construction, not fastened together by screws or pins, and are available in PTFE, PTFM, PCTFE and static dissipative compounds.
Quick Quote