Back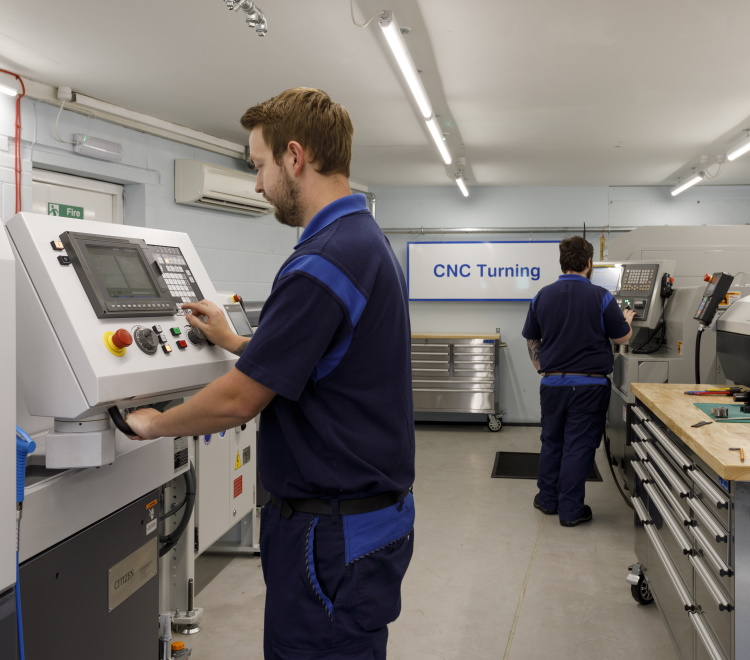 The COVID-19 pandemic affected individuals across the world, putting an important onus on businesses to protect their staff. Dalau reacted early on and quickly at every stage of the pandemic, leading the business robustly into the future.
Dalau's first reaction to the lockdown announcement was to carry out a full risk assessment, creating action points to mitigate risk across the business whilst protecting and supporting staff members. PPE supply was increased and provided to all staff on site, government required signs were installed throughout the company site and updated with any changes announced during lockdown.
The company took an extra step to minimise risk by investing in a portable canteen, kitted with tables, signs and labels, which would ensure social distancing of staff. They also researched the most effective disinfectant, settling on a more expensive option because of its superior protection- the product breaks down viruses on contact and continues to destroy viruses for 28 days. With a 14 day rota system, everything from desks to carpets to stairways were sprayed.
Jonathan Durham, Maintenance and Services Manager at Dalau, said, "Our ultimate concern was to protect our hard-working staff, whether they worked from home or on site. Everyone received supply kits with high-grade masks, we even changed our hand sanitiser after it caused skin irritation for some employees.
We were all in the same boat and staff could see that we were going the extra mile to protect them- it was our job to capture the government guidance and implement processes, but also to feedback to employees so they could help us to keep everyone safe."
With heightened anxiety, a sentiment shared by millions across the world, Dalau found that information sharing with staff, making sure they understood what was being done and why, was a huge part of not only reducing the risk, but helping to alleviate some of those fears about the unprecedented times.
Jonathan finally praised the team for pulling together during the challenging time, "Although the pandemic had a hugely negative impact on many aspects of our lives, I must give high praise to the entire team at Dalau who worked together and led to many positives for us as a company despite the challenges of COVID-19.
We worked very hard to ensure staff and their families were safe, protected and healthy- everyone did what we asked of them and more. We're much closer as a team, interdepartmental communications were actually improved, and without everyone pulling together we would not have succeeded in the way we did."
Read more about Dalau's history.
Back