Ideal Machine for Milling & Drilling Plastics
Back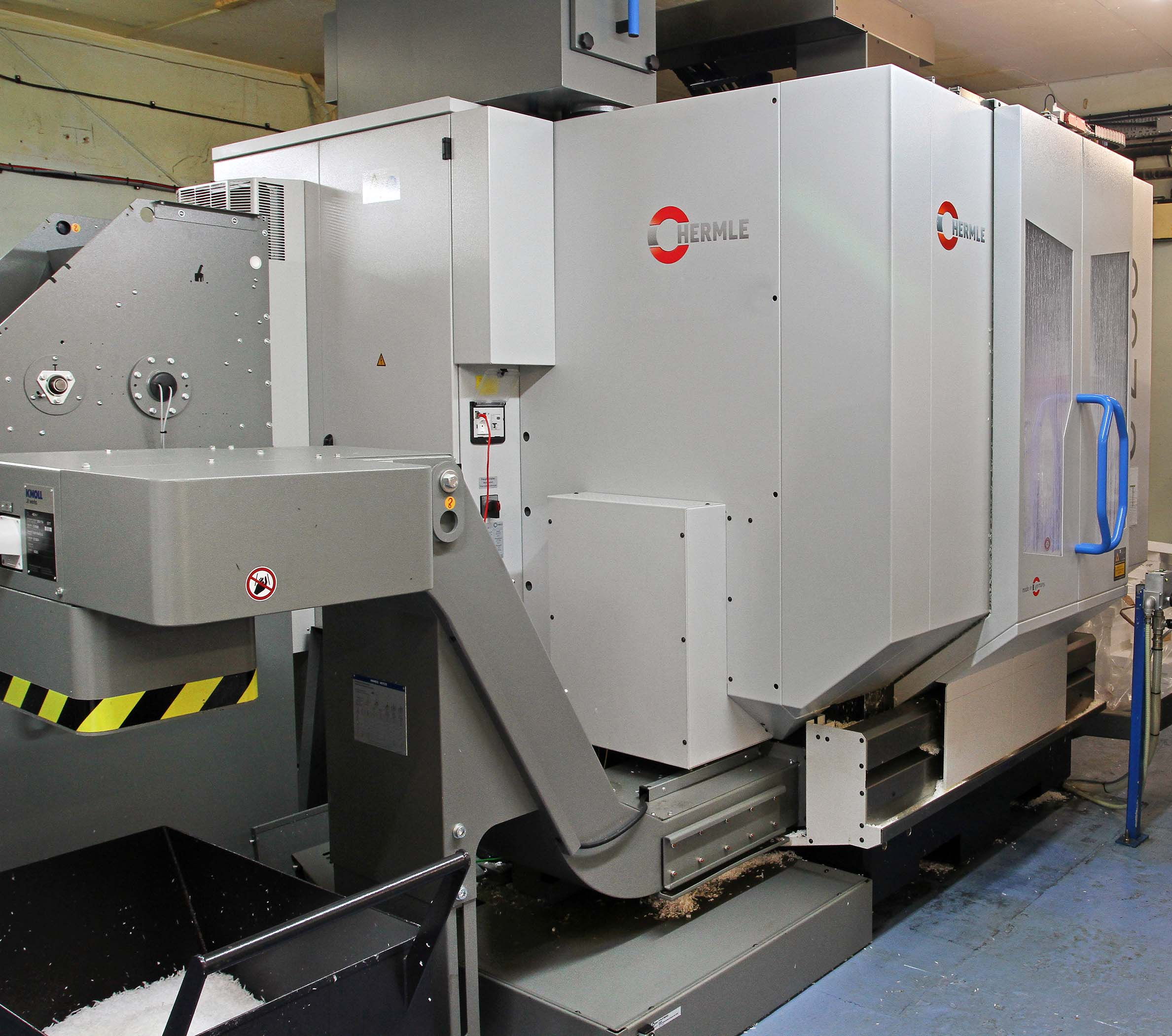 Within the range of services a typical subcontractor provides, production of plastic parts is frequently offered but normally accounts for only a small fraction of throughput compared with metallic components. Few companies mill and turn such materials exclusively, like Dalau in Clacton-on-Sea, the largest specialist supplier and machinists of plastics in the UK. It places exacting requirements on the purchase of machine tools.
As far as prismatic operations are concerned, the firm believes it has identified the ideal 5-axis production centre for machining plastics. Chosen from a list of no less than 18 potential suppliers before installation of a Hermle 5-axis machining centre that has been modified to accept vacuum workholding fixtures. The machine was supplied by the German manufacturers UK sales and service agent, Geo Kingsbury, which also carried out the customisation.
The Hermle installation is part of a £1 million spend on machine tools at the Clacton factory within the past year to cope with a steep increase in demand for Dalau's machined components across numerous industries. The expansion has seen the number of 5-axis machining centres increase to six, the appointment of two extra programmers and a move to double-shift operation.
The machine's trunnion-mounted rotary table configuration is preferred over 5-axis designs employing either a swiveling spindle head or knuckle-type movement of the table. It has the advantage of providing better visibility of the workpiece through the large window at the front of the machine when the table is tilted, the swivel range being ± 115 degrees.
The C 250 is currently devoted to finish-machining a family of PTFE pump bodies that have been roughed on another of the 5-axis machines. Four or five operations are required to complete the machining operations in total cycle times of between three and four hours. An air conditioned environment held at 21°C ensures that tolerances down to ± 0.05 mm can be held easily, despite the tendency for plastics to distort during machining.
Scott Simpson, 5-axis team leader at the factory concluded: "We opted for an 18,000 rpm spindle rather than the standard 15,000 rpm version to enable high material removal rates; and the 6 m/s2 acceleration to 35 m/min rapids ensures short idle times between cuts.
"We use air rather than fluid for chip removal and to cool the cutting zone whenever possible, as it is cleaner and reduces costs.
"Geo Kingsbury was very helpful when it came to modifying the machine to accept the vacuum workholding system, which minimises deformation of our plastic components as they are clamped.
"Their engineers gun-drilled from the outside to the centre of the rotary table to complete the air circuit and supplied all the switches, hoses and safety mechanism.
"They also provide good training and after-sales service. We have used the telephone helpline a couple of times and on both occasions they were able to talk us through fixing the problem ourselves, without an engineer's visit, saving us time and money."
Back